In this comparison of Kawasaki Ninja 650 vs. Honda CBR 650R, we will find out which bike gives you thrill of riding without comporting on comfort and performance.
The thrill of riding gasoline sports bikes has been there even if some riders have chosen to go for those big V-twin engines or to prefer the riding comforts. Thrill-seekers continue to go for speed and agility on paved surfaces.
There are so many different kinds of rides in this sports bike category, and they all come with different speeds and power. The two that we will discuss here in this comparison are particularly interesting because they are great for highways and streets.
Let's find out what they have similar and what are the significant differences between the two.
Industry History
Kawasaki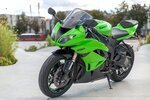 It is among the top motorcycle brands across the world. Kawasaki was the first international motorcycle manufacturer within the US to start its operations in 1966.
The company started by manufacturing 2-stroke engines and later on turned its attention to make 4-stroke engines. It has established its mark in the industry to provide riders with a highly customized riding experience. Therefore, you can use a Kawasaki for a range of different purposes conveniently.
Honda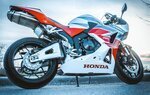 It doesn't need any introduction because it has led the industry and has the largest motorcycle manufacturers in the world since 1959. And Honda was able to achieve all this in a brief period of time.
The engineered engines under the name Honda are dependable and won't fail you for a long time to come, provided you take care of them properly.
Comparison Chart
Features
Kawasaki Ninja 650
Honda CBR 650R
Fuel and vehicle type
Gasoline sport
Gasoline sport
Tank capacity
15.0L

15.5L

Displacement
649cc
649cc
Non. of cylinders24Maximum power @ 11000 rpm64 bhp84.2 bhpMaximum torque @ 8500 rpm68 Nm60.5 NmSeating capacity22Weight~419 lbs~476 lbsGear transmission6-gear automatic6-gear wet multi-plateFront and rear suspensionTelescoping and Bottom link Uni TrakTelescoping and Pro-LinkFront and rear brakingBoth discDual disc ABS and disc ABSFront and rear wheel size120/70R17 and 160/60R17120/70ZR-17 and 180/55ZR-17Seat typeDual steppedDual stepped
Kawasaki Ninja 650 vs. Honda CBR 650R – An Overview
The Ninja
Let's begin this match-up of Kawasaki Ninja 650 vs. Honda CBR 650R with a brief overview of both the bikes. You might be hard-pressed to believe that the Ninja 650 has come with a significant displacement. It certainly looks like it comes with one.
The dash of the new Kawasaki Ninja 650 allows you to connect your smartphone via Kawasaki's Rideology app and Bluetooth. You can keep an eye on the performance information using your smartphone and stay in touch with fellow riders using the wireless communication system.
The bike performs way better than any other 650 that you will find on the market, and it is enjoyable to ride.
If you are looking for a lightweight sports bike, you don't need to go with any other bike because it will feed your adrenaline. You will notice that the engine begins to surge up a little when you go for the acceleration, and this is where you get plenty of power at around 11000 RPMs.
The CBR
The CBR650F by Honda or the Hurricane (US) is one of the best motorcycles in this category. The reason is that it can deliver the most without demanding much. This bike will allow you to go the fastest miles and most efficiently, irrespective of your skill level.
This bike has also got an upgrade from its predecessor, the CBR600F2, and Honda has truly done a superb job to keep the basic DNA while adding some more punch. But in terms of max performance, it is just a bit behind the previous model, and this is because of its heavier build. The previous model was around 450 lbs, while this one is around 460 lbs.
Its handling is smooth, and on the streets, it will perform better because Honda has a strong acceleration at the standing start and the mid-range roll-on. You will not get the same speed and acceleration you had in the previous model, but it powers the engine smoothly from 4000 RPM to 11000 RPM without any power surges or anything.
Engine
Let's talk about the engine in this comparison of Kawasaki Ninja 650 vs. Honda CBR 650R.
The Kawasaki 650 relies on a powerful engine that creates an adrenaline rush in your body as soon as you press the acceleration. Kawasaki has made quite a few improvements apart from the Euro5. This engine can produce 64bhp with its twin-cylinder and much torquier at the expense of outright power.
The displacement is not an issue when we talk about the CBR650. It comes with a powerful engine that does a fine job in acceleration. While you might think about a bit more acceleration than its predecessor, you will certainly not think about more displacement.
Weight
If you are looking for a lightweight ride, Kawasaki needs to be your choice because it has done well to stay around 419 lbs. All the credit goes to the engineering works at Kawasaki that has managed to curb the engine's weight and size while boosting its cubic centimeters from its previous model.
On the other hand, if weight is not an issue, you can go for a heavier CBR650. You will still feel comfortable because you don't have to deal with any power surges during your ride.
Suspension
Now, let's talk about the suspension in this comparison of Kawasaki Ninja 650 vs. Honda CBR 650R. The front suspension of the Ninja features a telescoping fork that measures to be 37mm tubular diameter. There is a Uni-Trak Link on the rear hand, and you will notice that both these suspension systems will ensure you won't have to deal with any bottoming out.
The CBR also comes with a front telescopic fork with a Pro-Link rear suspension with a 41mm tubular diameter. This is understandable because the CBR comes with a more incredible speed and body weight, so a much stronger power is needed to stop it.
Ergonomics
The Ninja 650 is an ergonomic sports bike, and it feels comfortable underneath you. But most of the ergonomic attributes are associated with its lightweight nature. The CBR does a better job in ergonomics because it is sporty without being sorority and perfectly fits a 6 feet tall person.
Looks and aesthetics
For the looks and aesthetics in comparing Kawasaki Ninja 650 vs. Honda CBR 650R, both these bikes look pretty sharp and almost identical in their features, so there is not much difference between the two here. But the CBR does feel a bit bulkier than the Ninja as it packs more horsepower.
The CBR is geared towards speeds, while the NInja focuses more on being lightweight and easy to maneuver. The Ninja is more suitable for the streets, while the CBR can handle highways equally well.
Kawasaki Ninja 650 vs. Honda CBR 650R – The Similarities
Fuel and vehicle type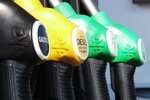 There are some similarities between the two models. And the most prominent one is the fuel and vehicle type. Both these machines run on gasoline and are sports bikes. Therefore, they are great for paved surfaces and speedy rides.
Braking system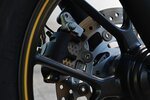 Both these machines come with disc braking systems both on the rear and front end. However, the CBR comes with a dual-disc braking system on the front for some added stopping power in an emergency.
Seating arrangement
Both the Ninja and the CBR motorbikes come with a dual stepped seating arrangement and are comfortable. However, the rider's seat is more comfortable in Kawasaki, while the CBR's seat is better for speedy turns.
Added features
Both these machines come with a 6-gear transmission system, and shifting the gear is smooth. They both come with superior road grip and allow you to tackle roads with excellent cornering. These machines come with an inbuilt speedometer, fuel gauge, odometer, side reflectors, and premium quality tires.
Kawasaki Ninja 650 vs. Honda CBR 650R – Pros & Cons
Kawasaki Ninja 650
Pros
Excellent design
Lightweight construction.
Comfortable to maneuver.
Excellent for sport and street biking. 
Cornering is superb.
Cons
Doesn't come with any color options.
The price is a bit on the higher side.
Honda CBR 650R
Pros
Reliable engine performance.
Handling is very impressive.
Powerful 4-cylinder engine.
Excellent for streets and highways.
Cons
Conclusion
In this comparison of Kawasaki Ninja 650 vs. Honda CBR 650R, the winner is Honda because of its versatility and comfortable ride. You can conveniently take it out on the highways as well as streets with ease.
Handling will be highly comfortable, and whether you have riding experience or not, this bike will undoubtedly work great for you. Thanks to its 4-cylinder engine, it packs quite a punch, but the speed transitions are always smooth at any RPM. So, Honda has done a fine job here and is the winner in this comparison of Kawasaki Ninja 650 vs. Honda CBR 650R.