This comprehensive comparison of BMW K 1200 S Vs. Honda CBR 1100XX Blackbird will reveal performance, engine, seating capacity, and everything else you need to know before choosing any of these bikes.
Sport tourer motorcycles are extremely popular among the riders who want the best of both worlds. These bikes allow you to use them as a tourer, and you can always push them as much as you want. And how can you forget about the speed and power that the Honda CBR100XX can deliver! And whatever the CBR can do, the K1200S can do it better.
So, let's begin this comparison of BMW K 1200 S Vs. Honda CBR 1100XX Blackbird.
Industry History
BMW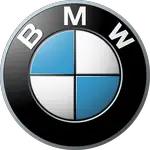 BMW has been one of the leading automakers around the globe. But in recent times, the brand also started producing motorcycles. They haven't been too far behind in terms of quality standards that the brand has set in the car manufacturing industry.
Honda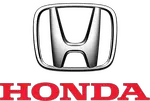 Honda is another global leader in the automaking industry, but it first rose to fame by selling quality motorcycles. It has been the top motorcycle producer in the world since 1959. The engineering quality that this brand can produce is second to none. Eventually, if you are looking for reliable performance, Honda is the way to go.
BMW K 1200 S Vs. Honda CBR 1100XX Blackbird – An Overview
The K 1200 S
The K 1200 S sport-tourer by BMW is equipped with plenty of power and can work well as your tutor bike and a sports bike. It is equipped with a powerful engine with 1157cc displacement. Therefore, it packs a lot of punch. The overall bike weighs around 500 lbs, so you need to handle it safely. The bike's smooth transmission is sound, and the bike itself moves comfortably, even on longer trips.
The CBR 1100XX
If you are looking for a lot of power backed by a huge fuel tank, this is the right option to consider. The Honda CBR 1100XX had also helped record the fastest production motorcycle for around two years before Kawasaki took over back then.
This speed demon is quite powerful. It also is a tourer, so you will love riding it on your longer trips. It comes with a big fuel tank of 23.0L and has incredible fuel efficiency.
Comparison Chart
| | | |
| --- | --- | --- |
| Features | BMW K 1200 S | Honda CBR 1100XX Blackbird |
| Fuel and vehicle type | Gasoline sport tourer | Gasoline sport tourer |
| Tank capacity | 19.0L | 23.0L |
| Displacement | 1157cc | 1137cc |
| No. of cylinders | 4 | 4 |
| Maximum power @ 10250 rpm | 167 horsepower | 164 horsepower |
| Maximum torque @ 8250 rpm | 130 Nm | 128 Nm |
| Seating capacity | 2 | 2 |
| Weight | ~500 lbs | ~562 lbs |
| Gear transmission | 6-gear shaft drive | 6-speed chain drive |
| Front and rear suspension | Duolever and telelever | HMAS cartridge and Pro-Link HMAS |
| Front and rear braking | ABS disc both | Dual disc and single disc |
| Front and rear tire sizes | 120/70-ZR17 and 190/50-ZR17 | 120/70-ZR17 and 180/55-ZR17 |
| Seat type | Dual stepped | Dual stepped |
Engine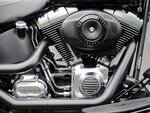 The first point that we will discuss in this comparison of BMW K 1200 S Vs. Honda CBR100XX Blackbird is the engine. The K 1200 S comes with an inline-four engine type with four cylinders. So, it is a powerful engine that can produce speed and take some load as well. This engine can manage a displacement of 1157cc, so it speeds up quickly.
On the other hand, the CBR Blackbird also features a 4-cylinder inline-four engine that is liquid quilled to make sure that it doesn't overheat at high speeds. This engine features a displacement of 1137cc and is close to what the K1200S can produce. But the BMW has a slightly better engine power as compared to Honda.
Weight
One of the primary reasons why BMW is ahead in engine performance is that it is around 60 lbs lighter than the Blackbird. This lightweight design and a powerful engine allow the BMW sport-tourer to travel at a rapid pace. The total weight of the BMW K1200S is around 500 lbs, while the Blackbird weighs over 560 lbs.
With more weight, the CBR slows down a little bit, and with a large fuel tank, it can certainly carry more load over longer miles. Therefore, this round of the comparison of BMW K 1200 S Vs. Honda CBR100XX Blackbird goes to BMW again.
Suspension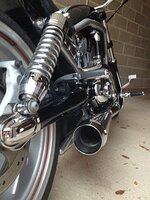 Now let's talk about the suspension system in this comparison of BMW K 1200 S Vs. Honda CBR100XX Blackbird. The BMW features proprietary duolever and telelever suspension systems which make your riding experience extraordinary. You can ride smoothly on uneven surfaces easily, and you won't have to deal with any fatigue after riding the bike for long periods.
This suspension is designed to even out any impact that the wheels and the shock deal with. On the other hand, Honda comes with an HMAS cartridge and Pro-Link HMAS both on the front and the rear ends, and these dampers can soften your right up pretty well, either.
This rebound goes to Honda because the Pro-Link HMAS dampers and cartridge links are easy to find, while the replacement cost and availability of duolever and telelever is a factor to consider.
Ergonomics
Now, let's talk about both test machines' ergonomics in comparing BMW K 1200 S Vs. Honda CBR100XX Blackbird. We will say that is a tie between them because they are ergonomic in their design and construction.
As these machines are touring sports bikes, therefore, you will love riding them for long hours without feeling any fatigue or pain in your body. Both the bikes have seats that are very well designed while keeping the rider's comfort in mind.
However, BMW has gone a step ahead and has put in an adjustable seat height, which is not available in the CBR. So, by the closest of margins, this round goes to the BMW.
Looks and aesthetics
In terms of looks, it's up to you to decide because it's a highly subjective matter. Most people prefer to go with the classic yet bulky sports bike, and if that is the case for you, you should consider going with the CBR Blackbird.
The K1200S has a more modern design that looks straight out of the vault of electric rides. So, we will leave it to you to decide which one you prefer over the other according to your likes and dislikes.
BMW K 1200 S Vs. Honda CBR 1100XX Blackbird – The Similarities
Fuel and vehicle type
Despite all the differences, there are some similarities between these two models as well. Both these motorcycles run on gasoline, and they both are sport-tourers. So, both the designs are catering to two different markets with a single model.
Seating type and capacity
Both these machines come with a similar dual stepped seat with a seating capacity for two people. But Honda is slightly better here as its seats are comfortable to use, and they won't cause any fatigue no matter how long your ride is going to be.
Gear transmission
These machines also come with a similar manual gear transmission system, and the systems work pretty comfortably and smoothly. The only difference here is that the BMW features a shaft drive system while the Honda features a chain-driven design. Shaft-driven designs work smoothly, and they are also more durable.
Added features
Both these beasts are equipped with robust electrical systems for entertainment. They both come with very ergonomic handles allowing you to be in a comfortable position during your ride. They both come with head and tail lamps, and right next to them, there are reflectors to ensure that you are adequately visible on the road in all light conditions.
BMW K 1200 S Vs. Honda CBR 1100XX Blackbird – Pros & Cons
BMW K 1200 S
Pros
Excellent performance and speed
Higher RPM
ABS braking system
Smooth-shifting
It doesn't bottom out
Cons
The seats are a bit too stiff
Clutching is pretty hard
Honda CBR 1100XX Blackbird
Pros
Smooth engine operation
Effortless transition
The seats are extremely comfortable
Excellent for long rides
The suspension is super soft
Massive fuel tank
Cons
Heavy and a bit challenging to maneuver
Conclusion
Both these models from BMW and Honda are great touring sports bikes. They can carry a lot of weight without compromising on speed and performance. You can take them to the far side of the country without getting tired.
After going through every aspect of this comparison of BMW K 1200 S Vs. Honda CBR 1100XX Blackbird, we can conclude that the K 1200 S turns out to be the superior ride while in terms of performance, the Blackbird is the winner. The K 1200S features a powerful engine with phenomenal braking power. But it doesn't come with comfortable seats. You'll get a comfortable seating position in the Blackbird, and you are still getting solid engine power with a quality braking and suspension system.