This is the ultimate comparison of BMW R nineT vs. Honda CBR 1000RR, and we will look at some essential features these machines have to offer.
Equipping street bikes with ample engine power is a real thing for the manufacturers because they need to keep it legal. Still, they also have to compete in the market without exceeding a specific price tag to keep the users interested.
Street bikes come with their limits, but you need to go for sportbikes or roadsters if you are looking for some serious punch in your ride.
We will discuss in this comparison of BMW R nineT vs. Honda CBR 1000RR are equipped with powerful engines and deliver a good fuel efficiency. It means they both are great for paved roads and traveling to longer distances for various purposes.
So, let's skip to the chase!
Industry History
BMW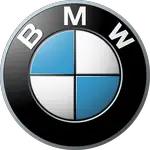 BMW is one of the top auto manufacturers that are well known for its high-quality engineering works. Their cars are one of the best in the world in terms of performance and power. And the same attributes can be associated with the brand's motorbikes.
The brand has been producing motorcycles for a long time, but it has introduced new models with far more consistency and more innovation in recent years. It has become one of the leading manufacturers in this area too.
Honda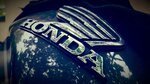 Honda is one of the leading auto manufacturers and has been heading the charts since 1959 as its top motorcycle manufacturer. Its motorcycles are known for reliability and long-term performance. When it comes to dependability, Honda is second to none.
BMW R nineT Vs. Honda CBR 1000RR – The Overview
The R nineT
The R nineT is a top-notch roadster equipped with a very powerful engine and produces serious torque. BMW has equipped it with a twin-cylinder boxer engine that can manage a displacement of up to 1170cc. It's a fast roadster, and its seating is comfortable as well. You can pick from various colors, including Black, White, and Silver, to match your personality. The bike also comes with a USB charging socket so you can charge your phones on the go.
The CBR1000RR
The CBR1000RR is a sportbike that comes in two colors. It is equipped with a four-cylinder engine that can manage a displacement of 998cc. The bike features a liquid-cooled engine and does a fine job by not getting overheated during those faster rides. The company has put maximum attention to peak its race track performance. The fuel tank is almost the same size, but BMW has a slightly bigger tank with 18 liters, whereas the Honda has 16 liters.
Comparison Chart
| | | |
| --- | --- | --- |
| Features | BMW R nineT | Honda CBR 1000RR |
| Fuel and vehicle type | Gasoline roadster | Gasoline sportbike |
| Fuel tank capacity | 18.0L (3.0L) | 16.0L (reserve 4.0L) |
| Displacement | 1170cc | 998cc |
| Maximum power @ 11000 rpm | 169 horsepower | 173 horsepower |
| Maximum torque @ 8500 rpm | 134 Nm | 129 Nm |
| Seating capacity | 1 | 2 |
| Weight | ~459 lbs | ~432 lbs |
| Gear transmission | 6 gear dry plate | 6-gear wet multi-plate |
| Front and rear suspensions | 46 mm telescopic fork and BMW Motorrad Paralever | 138.2 mm Unit ProLink HMAS and 62 mm Preload |
| Front and rear tire size | Spoke wheels 120/70 ZR 17 and 180/55 ZR 17 | Alloy wheels 120/70 ZR17 58W and 190/50 ZR17 73W |
| Battery | 12V – 14Ah | 12V – 7Ah |
| Seat type | Single | Dual stepped |
Engine
First, let's talk about the engine in this comparison of BMW R nineT vs. Honda CBR1000RR. The BMW is equipped with a powerful boxer engine that can comfortably manage a displacement of up to 1170cc. It means this engine is capable of some break-neck speeds with an excellent lift.
In contrast, the Honda is equipped with a 4-cylinder inline-four engine that can operate smoothly at different speeds. However, handling will be a lot easier on the BMW boxer engine.
But at higher speeds, Honda's inline engine will perform much better and for a longer period because boxers are not great when it comes to airflow at high speeds, which might cause engine failures at times.
Weight
There is not much difference between these two models if we compare them in terms of their body weight. The BMW roadster weighs just over 460 lbs, while the Honda sportbike weighs just over 430 lbs.
As you can see, there is not much difference between the two, but when it comes to handling, Honda's sports bike is way better than the BMW roadster because of its more streamlined body designed for speeds. This round also goes to Honda in this comparison of BMW R nineT vs. Honda CBR 1000RR.
Suspension
Both these machines come with robust suspension systems. The BMW roadster features a 46 mm telescopic fork on the front and BMW Motorrad Paralever on the rear end. And it is built to take some toll even if you ride slightly unpaved roads as well.
On the other hand, Honda's sports bike is equipped with 138.2 mm Unit ProLink HMAS on the front and 62 mm Preload on the rear end. This system is for paved roads. BMW's system is much more versatile but also comes with some heavy maintenance costs.
This is not the case with the Honda's suspension, and it goes down to your riding styles and where you prefer to ride your bike. So, this round is a tie in this comparison of BMW R nineT vs. Honda CBR 1000RR.
Ergonomics
Both the rides are ergonomic in their design and construction. But we got to give it to Honda here because their seats are very comfortable for longer rides, and for faster speeds, the bike is overall more aerodynamic.
In comparison, the BMW is also built for speed, but its seat is a bit too stiff, and you will feel some fatigue when you get off the bike after riding for a longer session.
Both the machines have very ergonomic handles, and the footrests are nicely positioned too. So, this round goes to Honda in this comparison of BMW R nineT vs. Honda CBR 1000RR.
Aesthetics
In terms of looks and aesthetics, the BMW roadster is far superior to the Honda's sports bike, that is, if you are a fan of a roadster and don't want to go with its traditional sports bike design.
The BMW looks very classy and stylish with its modern looks, and you can customize it with four different finishes. The sports bike also comes in two colors, and the individuals who prefer to go old school and keep it traditional will prefer the looks of Honda with some variations of its own.
This round goes to BMW in comparing BMW R nineT vs. Honda CBR 1000RR but only a slight margin.
BMW R nineT Vs. Honda CBR 1000RR – The Similarities
Fuel type
Both these machines run on petrol to deliver a similar performance in terms of fuel consumption. Both these machines are relatively equal in terms of mileage, and it's going to be very difficult to differentiate them in this department.
Gear transmission
Another feature that is similar in both these models is that they both come with 6-gear manual transmission. The only difference is, the BMW features a dry plate transmission while the Honda comes with a wet plate transmission. Both of them are highly effective in smoother transmission.
Braking system
Another feature similar in both these motorbikes is that they both come with a disc braking system to ensure you get plenty of stopping power on the road. Their configuration is slightly different as BMW features dual-disc on the front and single-disc on the rear end. Honda comes with hydraulic disc brakes on both front and rear ends.
Added features
Both these machines come with some add-ons like a speedometer, a tachometer, a gear indicator, a fuel warning indicator, along a fuel gauge. There are low battery and oil indicators and a clock, and an engine kills switch.
BMW R nineT vs. Honda CBR 1000RR – Pros & Cons
BMW R nineT
Pros
Fully reliable and exceptional build quality
Modern design with four different finishes
Very powerful engine
Large fuel tank
Cons
Exhaust sounds are not that good
Its fairing and mirror need to be altered in design for speeds
Honda CBR 1000RR
Pros
Excellent streamlined body
Build for high speeds
Quick acceleration
The sound is extraordinary
Powerful yet smooth operation
Cons
The engine lacks power in comparison to other motorbikes in this range
Conclusion
Now you know everything you need to make an informed decision. In our opinion, the winner of this comparison of BMW R nineT vs. Honda CBR 1000RR is the Honda sports bike because it's more refined performance even at higher speeds. If speed is your ultimate goal, the BMW R nineT reigns superior.
We're not discouraging you if you're a BMW fan. But if you are looking for a durable, long-lasting bike that will provide you with a joy ride, you need to go with the Honda here. Its maintenance and repairs are much cheaper, and it also has a more streamlined and lightweight body than the BMW's roadster.