Been neglecting your exhaust and now it's all rusty? Rust is a natural process that can lead to the most unnatural consequences. So how to prevent rust on motorcycle exhaust and other parts?
Well, you can't prevent rust. It's not in your hands. It's natural and all steel parts will eventually rust. However, with proper care and maintenance, you can elongate the lifespan of your motorcycle's exhaust and halt the rusting process.
Here's our definitive guide on preventing motorcycle exhaust rust.
How To Prevent Motorcycle Exhaust From Rusting:
How to prevent rust on motorcycle exhaust? Here are four steps you can take today:
Clean Regularly:
One of the easiest and most cost-effective ways to prevent your exhaust from rusting is keeping it clean. Use a mild soap that's not too harsh on the metal and a sponge that will get most of the dirt off. Be sure to wipe down the exhaust and dry it thoroughly. Residual water can lead to more rust.
Try Degreasing: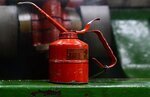 If you've got any highly corrosive substances on the exhaust that cannot be removed by simple cleaning, then try a degreaser. Degreasers work by dissolving the impurities and dirt, resulting in a more efficient and water-free clean. You'll need to clean the degreaser off and dry the exhaust afterward as you would in a regular wash.
Apply Coats and Paints:
While not the most cost-effective, you can opt for special waterproof and rustproof coatings to keep the exhaust from rusting. You may also resort to painting the exhaust.
Switch to Aftermarket:
Finally, if all else fails, switch to an aftermarket exhaust that's designed to be rust-proof. They won't come cheap. And the installation will be hectic. And if you get it wrong, your bike could run into other problems. But if done right, your exhaust will be completely protected against rust.
How To Clean Rust From Motorcycle Exhaust:
Aside from knowing how to prevent rust on motorcycle exhaust, cleaning off present rust is mandatory. Here are a few things you can try:
Vinegar Scrub: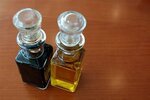 For this, you'll need a lot of white vinegar and a container big enough to contain the whole exhaust. First, find the right size of the container and measure its volume. Then buy as much vinegar as is needed to fully submerge the exhaust in the container.
The process is simple. Leave the exhaust in the vinegar for as much as three weeks and see the difference. The rust will float to the top and your exhaust will be as good as new.
Coca Cola Scrub: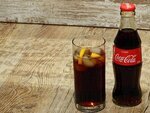 Another cost-efficient way to scrub off the rust is by using Coca-Cola. Find a container big enough for your exhaust and completely submerge it in Coca-Cola. You can use Diet Coke too. Wait for up to 72 hours and try to scrub off using fine #0000 steel wool. Get as much of it off as you can, then leave it for another 24 hours if needed.
Why Motorcycle Exhausts Rust So Quickly?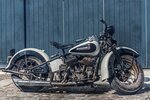 Rusting is caused when iron comes into contact with water. The water oxidizes the iron, forming rust. Since most motorcycle exhausts are made from steel or steel alloys, it's no surprise that they rust so quickly.
Steel is a form of iron that's been alloyed with a few other metals, and as such it doesn't rust as quickly as other forms of iron. However, with time and given the right conditions, it too will eventually rust.
But being made from steel isn't their only mistake. Like cars, motorcycle exhausts are placed close to the ground, pointing downwards, to disperse the smoke. This, however, leaves the exhaust completely vulnerable to water splashes and rain.
Another reason for rusting is neglect. Think of it. You've probably washed your bike so many times. But how many times did you think to pay attention to the exhaust? It's not just a vent for removing combustion gasses. Your muffler is also there. So it's as crucial as any other component.
Regardless, if you know how to prevent rust on motorcycle exhaust, you can remove it easily and avoid hefty replacements. But given the circumstances, a replacement may be unavoidable.
When Should You Replace the Exhaust?
Exhaust replacements are quite rare since your exhaust can make it through up to 10 years of abuse. However, if your exhaust has started to rust, you'll need to replace it soon.
Many people think that simply removing the rust as it forms should do the trick. But they forget that the rust is formed from the steel, meaning your exhaust is reducing in size and structural integrity.
And if your exhaust has aged well past its lifespan, it may also have developed other issues. Corrosion can also lead to the formation of holes and open seams. All of these could mandate an exhaust replacement.
In a nutshell, there's no fixed time. You should replace the exhaust when the rusting gets bad and starts forming holes or cracks in the exhaust. To replace the exhaust, you should go to your local dealer for a repair.
How to Freshen Up an Aging Exhaust System:
Age takes the toll on everyone and everything, even your exhaust system. Here's how to prevent rust on motorcycle exhaust and keep it in perfect condition:
Clean the Exhaust Pipe:
A basic solution, but one that many people overlook. You should clean your exhaust pipe both externally and internally. Luckily, you can use a simple soap solution to remove any outstanding dust.
Clean the Catalytic Converter:
An uncleaned catalytic converter can also lead to exhaust damage. Unfortunately, cleaning it on your own isn't recommended. So get it cleaned by a professional at least four times a year.
Clean the Manifolds:
The manifolds also contribute to your exhaust's health. Start by removing the exhaust manifold once the engine has cooled down by detaching the hoses and removing the bolts. Next, use a lacquer thinner to coat the interior. Then, go in with steel wool to fully scrape any soot off. Wipe again with lacquer, let sit, and reattach.
How To Clean Motorcycle Exhaust Pipe:
If you read our section on how to prevent rust on motorcycle exhaust, you'd know that the first step is to clean the bike. But how exactly do you go about doing that? It may seem like a long painful process, but it's quite simple:
Use Soapy Water:
Believe it or not, most motorcycle exhausts don't require anything beyond some slight soaping. Use warm soapy water to completely clean the exhaust pipe. You can use a hard-bristled brush for the interior. Try to scrape off as much soot and grease as you can before you use a degreaser. And be sure to wipe it dry to prevent it from rusting.
Use A Degreaser:
If there are any impurities present inside or outside the pipe, you can use a degreaser. Degreasers help loosen up stubborn particles such as oil and dirt. And they don't harm the metal surface at all. Be sure to wipe them down properly.
Apply Polishes:
Once you're done cleaning your exhaust system, you can opt to apply a metal polish. This will keep the exhaust looking pitch-perfect. And some polishes double as protective layers, preventing corrosion, oxidation, and rust.
FAQ
How Do I Stop My Mild Steel Exhaust from Rusting?
General care such as cleaning and degreasing should prevent rusting. If you do want to go all out, however, you can use Turtle Wax with a Teflon/PTFE coating. You can always paint it to keep it safe.
Can You Use WD-40 On the Exhaust?
Yes. WD-40 is a lubricant that's primary used to loosen up hardware. However, a coating of WD-40 will present as a waterproof layer that keeps the exhaust safe from rusting. Be sure to coat it in a ventilated room though.
Is It Normal for The Exhaust to Rust?
Rusting is a natural process. Surface rust is normal on exhausts and can be removed by scrubbing it off. Flaky rust, on the other hand, indicates a fault with your alloy and that the rust has penetrated deep into the exhaust pipe.
Can I Spray Paint My Exhaust?
Definitely. Spray painting is a quick and effective way to keep your exhaust from rusting. But be sure to use high-heat/heat-tolerant spray paint, as your exhaust will get very hot. If possible, use the type of spray that doubles as a protective layer for sunlight and water.
Do Motorcycle Covers Cause Rust?
Yes and no. While motorcycle covers protect your bike from direct splashes and rain, they can trap moisture inside and lead to more rust. If you want to avoid this you can invest in a water-resistant motorcycle cover that will keep the bike from getting rusted.
Conclusion
The exhaust is an often-overlooked yet highly vital component on your motorcycle. Without proper care and maintenance, you could be looking at expensive repairs and damaged engines.
But not to worry. Because now you know how to prevent rust on motorcycle exhaust! The process is simple and, in most cases, requires a sponge and some soap.
In more severe cases, however, you'll have to replace the exhaust. And depending on how severe the problem is, you might need to repair the catalytic converter and exhaust manifold too.
This is why you should start taking care of your exhaust right now. Better safe than sorry!