The world has always been crazy about superbikes. Either it is the 90s, 20s, or the 21 century, the craze for sportbike is the same. Dodge Tomahawk, Ducati Panigale R, BMW S1000RR, MTT Turbine Y2K, and MV Agusta F4 1000 R these bikes are the real champions of speed. You are here to select a motorcycle MV Agusta F4 1000 R vs MTT Turbine Y2K superbike but are confused about which one is better. No need to worry because we are here.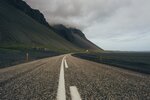 MV Agusta F4 1000R vs. MTT Turbine Y2K Superbike. Here we will figure out the real champion. In this article, we are going to compare both bikes. But before we get into the topic, there are a few things that need to clear.
"Both these bikes are leading motorcycles of the world. The only reason to compare both these bikes is to provide more information to the readers."
 So, without any further due, let us get started. We also have a review of KAWASAKI VULCAN 650 vs. HONDA REBEL 500, if you are interested.
History of Both Manufacturers
MV Agusta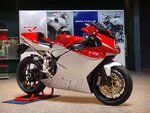 MV Agusta started its life back in 1907. A Sicilian aristocrat Count Giovanni who had a passion for flying machines founded this company. After establishing this company, he shed his blood, sweat, and tears for growing the business. Later on, he moved to Cascina Costa, Northern Italy. MV Agusta earned population during World War II.
During World War II time, MV Agusta products were popular. But soon after the war, the demand for MV Agusta's airplanes diminished. The founder Count Giovanni died in 1927. After his death, his son and wife convey the business. As per the situation, they both decided to convert the production from airplanes to motorcycles.
In the autumn of the year 1945, MV Agusta introduced its first-ever manufactured motorcycle. The model was MV 98. Although it was MV's first motorcycle in the market, soon, it earned popular status. Later on, due to the increasing demand for the MV 98, MV Agusta manufactured an updated version of the motorcycle name "MV 98 Sport."
The turnover for MV Agusta was when John Surtees gave MV the first World Championship title. After that, the sales rate for MV motorcycles upgraded from a hundred to around 20,000. In the same year, 1953, MV launched its international franchise in Spain.
From then to now, MV Agusta is rocking in the market with out-class and speedy motorcycles.
MTT Turbine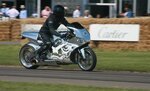 MTT stands for Marine Turbine Technologies. Ted McIntyre. The president of MTT hired Christian Traver and decided to introduce a new yet advanced motorcycle in the existing firm. His early attempts were not that advanced and well-liked, but soon with time, he proved to the world what talent he has.
Through back to the end of 1999, the world of motorcycles was expecting some apocalypse to come. At that demanding time, MTT Turbine launched their Y2K superbike. According to the Guinness Book of World Record, this bike has the highest production rate till now.
This motorcycle of MTT Turbine was the first-ever motorcycle powered by a turbine engine. Highly advanced in technology, classy by looks, and a rock-star in performance, these Y2K bikes earned a corner in their customers' hearts within a short time.
Jay Leno said about the Y2K bikes that "these bikes can scare you to the half to death. When it comes to having a sexy yet classy bike, your priority should always be Y2K.
MV Agusta F4 1000 R vs. MTT Turbine Y2k Superbike – An Overview
Let us have a glance at the overall features of the MV Agusta F4 1000 R vs MTT Turbine Y2K Superbike. We have mentioned the characters of both bikes below.
MV Agusta F4 1000
The F4 series of MV Agusta debuted back in 1997 at the Milan show. The F4 has heart-aching speed and God-gifted sexy looks. With the powerful motor engine, Agusta F4 1000 R is leading the heart of its users.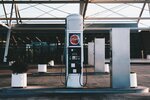 In 2005, MV Agusta improved and updated their existing F4 series to F4 1000 series. This updated series lost up to 20 pounds of weight, improved suspension, and new gripping tires. The displacement capacity of Agusta F4 1000 R is 988CC.
The engine used in F4 1000 R has four inline cylinders, DOHC, cooled liquid, and four strokes. The total weight of the motorcycle is around 423 pounds. Seat height is 32 inches, and motorcycle speed is 184 mph. This motorcycle is an outstanding option for riders who want to enjoy the pace with looks.
The most heart-winning feature this motorcycle offers its riders is comfort in riding.
MTT Turbine Superbike 
MTT Turbine Y2K can scare the hell out of you. That is why it is considered one of the fastest motorbikes in the world. The speed of this superbike is 250 mph. The engine used in this bike is a jet turbine engine. When the founder of MTT Turbine Ted McIntyre said that riding a Y2K is like flying a plane, he meant his words.
The price of this superbike is around $270,000, but believe it, every single penny will worth it. The jaw-dropping feature of this superbike is it has a high-tech internal component for temperature control. The worth of this temperature controller is around $25,000.
If you don't like the performance or any technical issue occurs, you can return it because you have a money-back guarantee. It has a Rolls-Royce 250-C18 turboshaft engine. For acceleration of the bike, two semi-automatic speed transmitters are also present.
MV Agusta F4 1000 R vs. MTT Turbine Y2K Superbike- Comparison Chart
 Which bike out-ranks the other, and which one is better? Figure it out in this comparison chart.
Features
MV Agusta F4 1000 R  
MTT Turbine Superbike  
Seat height
32 inches  

33 inches

Fuel Tank Capacity
17.00 liters

34 liters

Displacement  
988CC

 5700CC

Speed  
184 mph

250 mph

Weight
423 pounds  

137.7 pounds

 
Seating capacity  

2

1
Engine  

1000 jet engine with four strokes and inline cylinder

Rolls-Royce 250-C18 turboshaft
Brakes

EBC

320 mm discs
Number of gears

6-speed gearbox

2-speed gearbox
MV Agusta F4 1000R vs. MTT Turbine Superbike- The Similarities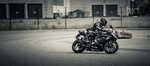 Although we are comparing the bikes, still, there are a few things that are the same in both motorcycles.
Engine
Both bikes' engines are jet performers. The machine used in Agusta F4 1000 R is a 1000 jet engine. This engine is a rock-star in performance. On the other hand, the engine used in MTT Turbine Y2K is a turboshaft engine.
No doubt that these engines are different from each other, but still, the performance is jet. This factor makes both these bikes similar to each other.
Seat
The second similar factor is the seat. Both motorbikes bikes have the same seat type. Comfortable and soft, these two are the quality features of the seats. The only slight difference between them is the height.
Agusta F4 1000 r seat height is 32 inches, while MTT Y2K seat is 33 inches in height.
MV F4 1000 R and MTT Turbine Y2K are similar in the mentioned two factors.
MV Agusta F4 1000R vs MTT Turbine Y2K Superbike – Pros & Cons
For a better investigation, we have separated the pros and cons of the MV Agusta F4 1000 R vs MTT Turbine Y2k Superbike. Scroll down to read.
MV Agusta F4 1000 R Pros & Cons
Pros 
The 1000 jet engine can provide out-class performance
 The speed is 184 mph
 The weight of the motorcycle is around 423 pounds
 The seat is pretty comfortable, and the height is 32 inches
The footpads of the bike are adjustable
Cons
Speed is low as compared to the competitor and price
Heavy
MTT Turbine Superbike 
Pros
This motorcycle ranks as the third-fastest motorcycle in the world
 The turboshaft jet engine is the best formula ever used by MTT Turbine
The seat is 33 inches high. The material used in the bottom is pretty comfortable and soft in feel
Speed is 250 mph
The bike is lighter than the Agusta F4 1000 R
Weight is around 137.7 pounds
Cons
Pretty expensive
The footpads could be better
Conclusion
Both these motorbikes are leading the market. Agusta and MTT Turbine both these brands have manufactured these bikes with lots of high-quality features.
Are you still confused about which bike to select? Then our advice for this is, follow your budget range and requirements.
If you are a speed lover and can afford an expensive bike, prefer MTT Turbine Y2K. This superbike is especially for speed lovers. The price is, however, pretty high, but the features it provides worth the price.
But if you are not that passionate about speed and only want to enjoy riding a bike, then Agusta F4 1000 is a great option. Do not take this as MV Agusta F4 1000 is not a speed champion. This bike is also a champion in speed, but not as speedy as compared to MTT Turbine Y2K.
Lastly, make sure to select the best bike and happy riding to you.
Featured Image from Wikimedia Commons © MTT Streetfighter Turbine – Flickr – Supermac1961 – The original image was not changed
Featured Image from Wikimedia Commons © MV Agusta F4 1000 R 312 – The original image was not changed